Laugh Factory
Dates & Time
Every Tuesday, Wednesday, Thursday, Friday, Saturday, Sunday
Ticket Price
$21.95 Tue-Thu & Sun
$27.45 Fri & Sat
Must be 21 and Over
First Come, First Served Seating
Adam Hunter
March 19-24, 2019 | 7:30pm with an additional show at 9:30pm Friday and Saturday 
A New York City Native, Adam Hunter is one of the hottest young comedians around today. He headlines all over the country, putting his heart and soul into every performance with an act that is brash, deep and hilarious. Adam was a finalist on season 6 of "Last Comic Standing," was the last Stand Up Comedian to perform in his second appearance on Jay Leno's "Tonight Show," appeared on "Chelsea Lately," "The Late Late Show," MTV, VH1, TruTV, CBS, Comedy Central, "The Real Husband's of Hollywood," Nickelodeon's "See Dad Run" and has performed at arenas, colleges and clubs all over the world. He's also done numerous military tours for our Armed Services on bases in the Far East, Middle East, Africa and South America as well as here at home.
Adam is a 4 time New England Prep School Wrestling Champion (a feat accomplished only 3 times in the 150 Year Old prestigious Class A Tourney) and twice was voted Outstanding Wrestler of the Tournament. His "MMA Roasted" web series, which he created, wrote and hosts for the UFC is seen by a multitude of fans every time there is an MMA Event. His bi-weekly "MMA Roasted Podcast," where he skewers the world's Top MMA Fighters, has a dedicated fan base of more than 100,000 listeners per month.
A prolific writer, Adam is the head writer of Fox Sports' "MMA Awards" and has held that title for 5 years running. His current projects include the TV Pilot "Ambush Stand Up," of which he is the Creator and Host, as well as "So You Think You're A Tough Guy," "Adam Hunter's A.D.D." and two feature scripts, "Pinned" and "Comic Stripped".
He was the host of the TV show "Man Up Stand Up" on MavTV" and has appeared on Showtime's "Whiteboyz in Da Hood," CBS' "Comics Unleashed," "Entertainers," "Latino Laugh Festival," and "Loco Comedy Jam" and appeared in sketches on "Conan O'Brien" and "Jimmy Kimmel." He was the subject of the MTV show "True Life I am a Comic".
Most recently, Adam has booked a Series Regular Role on Oxygen TV's New Docu Comedy Series, "Living With Funny," along with Brandon T. Jackson, DeRay Davis, Michael Blacksin, Erik Rivera and Lavell Crawford. The premiere episode will be Tuesday, March 29th at 9:00 PM EST.
On stage Adam talks about his issues concerning relationships, his dysfunctional family, and other life observations. He brings his most painful experiences such as his mother abandoning the family when he was three, his family history with substance abuse, his issues with women, religion, pop culture and more to the stage in a hilarious matter in which everyone can identify with. Adam can bring down any house with his view of the world. Adam Hunter is a star in the making and you definitely want to catch his act!
Spencer James
March 26-31, 2019 | 7:30pm with an additional show at 9:30pm Friday and Saturday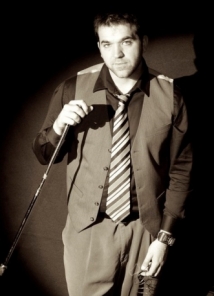 It's not just a dose of jokes.
It's Martin and Lewis, with a little dash of Sinatra and Sammy Davis Jr. mixed in.
Spencer James blends both music and dance into his stand-up for a show that's both anti "jobs" and yet pro "fat kids."
Mixing in an a capella voice with a sharp tongue, Spencer has entertained audiences all over the country, from fishermen in Dutch Harbor, AK, made famous by the hit TV show Deadliest Catch, to our troops in Hawaii while laying on the sand for the very first episode of Lost.
While being sensitive to a lady's needs, he also somehow winds up saying the most insensitive thing at the worst possible moment. His reasoning for this?
Who knows, guess you'll find out at the show.
Jeff Richards
April 2-7, 2019 | 7:30pm with an additional show at 9:30pm Friday and Saturday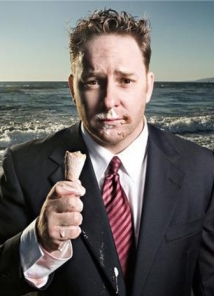 Jeff Richards joined the cast of Saturday Night Live as a Featured Player in September 2001. Originally from the Bay area, Jeff moved to Los Angeles in 1997 to pursue comedy as a career. He soon became a regular at the world famous Laugh Factory and the Comedy Store and appeared in several local and nationwide commercials. He then began touring comedy clubs across the country. In 2000 Jeff briefly joined the cast of Fox¹s MADtv, appearing most memorably as David Letterman. In 2001, Jeff performed on CBS' Late Late Show with Craig Kilborn and NBC¹s Late Friday. His performance on Late Friday caught the attention of Saturday Night Live, who invited him to audition and then to become a featured player for the 27th season of the show.
Jeff¹s high-energy stand-up is a mix of his growing arsenal of impressions (including Gene Wilder as Willy Wonka, Louie Anderson, Kevin Spacey, Gary Shandling, Charlie Rose, Don Imus, Dustin Hoffman and Ozzy Osborne) and outrageous original characters (including the "knife guy", the "drunk girlfriend," her "jealous boyfriend" and the "jock/meathead" from every 80¹s teen movie).
Smiley Joe Wiley
April 9-14, 2019 | 7:30pm with an additional show at 9:30pm Friday and Saturday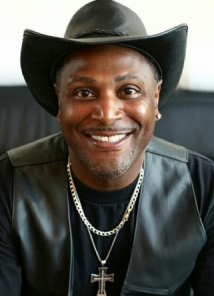 Bio coming soon.
Jon Stringer
April 16-21, 2019 | 7:30pm with an additional show at 9:30pm Friday and Saturday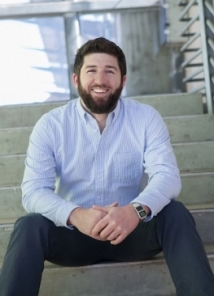 Born on September 19th 1981, Jon Stringer was the youngest of 3 children and an incurable attention whore. In junior high school, he was labeled the "super hot jock" probably, but would shed his superior athlete reputation by becoming the class clown. By 15 he was writing, filming, and editing video comedy skits with his friends. It was in high school that Jon found his true passion: comedy. Now he's avoiding maturity at all costs.
Jon Stringer hails from the weird streets of Austin, TX. He was a finalist in the 2012 Funniest Person in Austin (FPIA), 3rd in the 2013 Funniest In South Texas (FIST), and winner of the 2013 Last Texan Standing. He has worked with some of the biggest names in comedy, including Rob Schneider, Tom Rhodes, Shane Mauss, and Alex Reymundo to name a few. You may have seen him win MTV's talent show Dude This Sucks. His unique perspective combined with a commanding stage presence makes him one of the most sought after new acts out there. His comedy has proven to entertain every demographic from corporate gigs to college campuses. Due to his insatiable work ethic, and substance-free lifestyle, Jon is exceedingly reliable on a professional level. He also plans to finish college at some point. If he performs in your city, do yourself a kindness and catch him live. It's better than new socks.
Mitch Fatel
April 23-28, 2019 | 7:30pm with an additional show at 9:30pm Friday and Saturday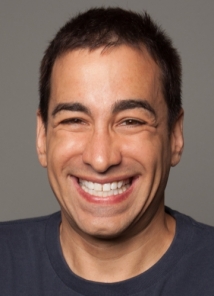 Is that a sparkle in his eye or is he just confused? With his innocence and friendly demeanor mitch quickly engages the audience and then catches them off guard with his mixture of mischievous dialog and off color comments. While laughing at observations only mitch can get away with we are left wondering if he truly understands what he just said. We never really know.
Mitch has been showcasing his talent to rave reviews for the past 15 years. Since then both appreciative audiences and comedy executives have made the same observation about Mitch¹s rise to stardom, "It's just a matter of time." Well his time has come. The number one requested comedian on Satellite Radio, Mitch has appeared numerous times on both the Late Show with David Letterman and the Tonight Show with Jay Leno. In 2006 he took home honors as "Best Comedian" at the prestigious HBO Aspen Comedy Festival, and in April of 2007 his half hour stand up special debuted on Comedy Central and was ranked #6 all time by viewers. Mitch's' new DVD, Magical, will be debuting in September 2009 which will be tied in to his first one hour special on Comedy Central. Catch this innovative comedian, clearly about to make the jump to bona fide Superstar, while you still can.
Disclaimers:
When you purchase tickets, you will be redirected to Ticketmaster.com, a secure third-party website. Ticketmaster is the only company authorized to process Silver Legacy ticket sales. Tickets purchased from websites other than Silverlegacyreno.com and Ticketmaster.com may not be valid.