Laugh Factory
Dates & Time
Every Tuesday, Wednesday, Thursday, Friday, Saturday, Sunday
Ticket Price
$21.95 Tue-Thu & Sun
$27.45 Fri & Sat
Must be 21 and Over
First Come, First Served Seating
Tanyalee Davis
January 15-20, 2019 | 7:30pm with an additional show at 9:30pm Friday to Monday
At 3'6", Tanyalee Davis is the Ferrari of comedy - low to the ground and kind of racy. Canadian born, Tanyalee currently makes the stage her home while touring all over the world bringing the funny! In 2011, Tanyalee did a 6 month run of her own show Little Comedian, BIG Laughs just off the Las Vegas Strip. Working on Austin Powers 3: Goldmember movie teaser was a highlight of Tanyalee's career, along with featuring in a movie called, For the Love of Money. Tanyalee was seen on MTV's Bash, Insomniac with Dave Attell, and Last Comic Standing.
Dante
January 22-27, 2019 | 7:30pm with an additional show at 9:30pm Friday to Monday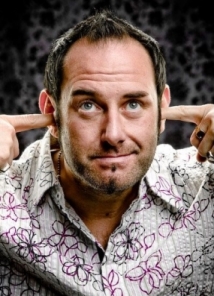 Dante is one of the top stand-up comedians in the world. He has appeared on over 40 TV shows as a comedian. He was a cast member on season 5 of the NBC show Last Comic Standing. He holds the record for winning the most B.E.T. Comedy awards. Dante performs to sold out crowds all over the world 40 weeks a year. He has also performed for more US troops than any other comedian except Bob Hope.
As an actor, Dante has appeared in over 20 films and TV shows. He has been in many commercials and was the spokesman for Miller Beer. He had his own sitcom on B.E.T. called The Blackberry Inn.
Dante wrote, directed and starred in the comedy film Bro What Happened?, starring Lorenzo Lamas, Jamie Kennedy, Bobby Lee and his fiancé and co-writer Rebekah Kochan.
Dante was a writer for Joan Rivers on the hit E! TV show Fashion Police.
He also writes, directs and produces many of the commercials for the top infomercial guy in the world, Vince Offer (The Shamwow guy). He also Co- wrote the Adrian Brody film InnAPPropriate Comedy and many other films.
He owns GOLDEN ARTISTS ENTERTAINMENT. They make movies and TV shows, book live acts and manage talent. Dante is a personal manager with many household name clients.
Greg Morton
January 29-February 2, 2019 | 7:30pm with an additional show at 9:30pm Friday to Monday
After working as an Animator on the Scooby and Scrappy Doo Show, and providingvoice-overs for Saturday morning cartoons, Morton focused his talents on stand-up comedy. He quickly became a club favorite in the U.S., Canada, Australia, and the UK.
His slapstick, physical, style, improvisational skills, and talent for mimicry create a show that leaves audiences gasping for breath.
Greg regularly headlines in Las Vegas, and Atlantic City showrooms and can be heard on the nationally syndicated radio program, The Bob & Tom Show, as well as at their live concerts, the "Bob & Tom Comedy All Stars Tour." One of Greg's musical parodies which has been gaining momentum online, sang to the tune of "Candyman," is his own Obama Man." Currently the song has logged over 3 million hits on You Tube.
He is a popular opening act for many performers, including, Celine Dion, Dionne Warwick, Harry Connick Jr., and Luther Vandross at Radio City Music Hall.
In the summer of 2007, Greg made his third appearance at the Just for Laughs Comedy Festival in Montreal. Spring of 2009 brought Greg Morton and his comedy to Lucerne Switzerland for Just For Laughs at the Rose D'or Television Programming Festival.
His anxiety ridden persona is best described as someone who watches too much cable news. Audiences love Greg's two minute rendition of the Star Wars Trilogy, currently seen on Comedy Central's Premium Blend. His show-stopping finale of pop star impersonations, has been described by many club owners as the best closer in the business!
Bill Dawes
February 5-10, 2019 | 7:30pm with an additional show at 9:30pm Friday to Monday
Bill Dawes is an actor, comic and writer.
As an actor, Dawes has appeared in several award-winning independent films, including Adam, Evenhand and Fiona. He's had starring roles in two MGM Studio children's films—Just for Kicks and Recipe for Disaster—and an acting role in the DVD cult hit I Hope They Serve Beer in Hell. On TV, Bill has been on several hit shows, including Law and Order, Rizzoli and Isles, Sex and the City, OZ and Criminal Intent, As a stage actor, Bill's first role was on Broadway with Sigourney Weaver and Christopher Durang in the play Sex and Longing. His most recent stage turn was on Broadway in the hit Tony-nominated production of LOMBARDI, where he played a lead role as Green Bay Packer Legend Paul Hornung, the "Golden Boy."
But don't be fooled by his boyish looks, Dawes's comedy pushes boundaries. His high-energy delivery mixes taboo subjects with comedy we can all relate to, making his show a non-stop barrage of laughter you won't soon forget. Bill has performed all over the U.S. and the world, including tours of Canada, Hong Kong, the Philippines, and South Africa. As part of the USO, he has performed for coalition forces in Iraq and Kuwait in front of crowds of over 8,000 international troops at bases in Baghdad. In his most recent international comedy experience, Bill was the only American invite for the 2012 New Zealand International Comedy Festival.
Tim Gaither
February 12-17, 2019 | 7:30pm with an additional show at 9:30pm Friday to Monday
It all began in church at the age of five... One Sunday, the preacher called all the kids at the Southern Baptist church to the front to ask some questions in front of all the adults. When the preacher asked a small tow-headed boy what he thought hell would be like, the boy replied, "Preacher, hell will be hotter than the Walmart parking lot on the Fourth of July barefoot." The church erupted with laughter, the little boy was hooked on the sound and a comic was born.
Fast forward 25 years and Tim Gaither has been on the comedy circuit for a decade, working in 34 states so far and even going as far as Korea for the USO and our troops. In January 2009, Tim officially moved to Hollywood.
Later that year, Tim appeared on The Bob and Tom Show and earned the honor of "Best of Festival" at the Detroit International Comedy Festival.
Tim Gaither is hilarious and a heckler's nightmare. He has great material, a quick wit and a wide range of original characters and stories, all spun together with Midwestern charm. Tim Gaither is more comfortable on a stage than in his own living room, thus making the audience feel like he is in theirs. If Tim comes to your city, don't miss the opportunity to check out his show. You will not be disappointed.
John Caponera
February 19-24, 2019 | 7:30pm with an additional show at 9:30pm Friday to Monday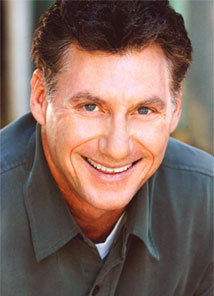 John Caponera always knew he wanted to be in show business, but in what dimension was undetermined until the summer of 1979, when Caponera entered a talent show at a local bar in Chicago. After doing several impressions, he walked away with the $500 winner's pot and a realization that he might have something to offer in the world of comedy.
Caponera's instincts proved right and after two years working the Chicago comedy club circuit, Caponera took his act on the road, where he was immediately accepted. He has honed his act over a 17-year career performing to audiences all over the world. Caponera is considered a comic's comic, a true professional offering a mix of material from topical to impressions, to characterizations to stories and one-liners.
Michael Paskevich of the Las Vegas Review-Journal writes, "Unafraid of letting a room grow quiet, Caponera sets his own intentionally erratic pace, pausing to perfection to complement his oddly timed but rewarding comic insights. The jokes are further bolstered by his talent for facial gestures that range from goofy to arrogant, making Caponera arguably the hottest club headliner going at present."
Howell J. Malham Jr. of the Chicago Tribune writes, "Every so often, the kingdom of comedy is graced with a gifted, naturally refined performer who can effectively demonstrate the transcendental powers of the medium, while making it look deceptively easy."
You may recognize Caponera as the star of his own sitcom called The Good Life, or as the host of Comedy Central's sports show Jocks and ESPN's Talk II. Other credits include guest star appearances on ER, Love & War, Blossom, Tales from the Crypt, The Tonight Show with Jay Leno, The Dennis Miller Show, L.A. Law, NBC's miniseries Drug Wars, The John Larroquette Show, The Drew Carey Show, The Crew, and the ESPY Awards.
Disclaimers:
When you purchase tickets, you will be redirected to Ticketmaster.com, a secure third-party website. Ticketmaster is the only company authorized to process Silver Legacy ticket sales. Tickets purchased from websites other than Silverlegacyreno.com and Ticketmaster.com may not be valid.