Laugh Factory
Dates & Time
Every Tuesday, Wednesday, Thursday, Friday, Saturday, Sunday
Ticket Price
$21.95 Tue-Thu & Sun
$27.45 Fri & Sat
Must be 21 and Over
First Come, First Served Seating
Jeremy Hotz
May 21-26, 2019 | 7:30pm with an additional show at 9:30pm Friday and Saturday 
To be a successful stand-up comedian today, you not only have to be funny, you also need to be smart.
Smart and funny is what has made Canadian comic Jeremy Hotz a success. With another stellar performance at this year's Montreal Just for Laughs Comedy Festival, Hotz continues to grab audiences with his confused yet very astute observational comedy. Although Hotz is your typical single guy being both challenged in the grocery store and in his fashion choices, he still finds humor in all of it and allows the audience to laugh at his everyday mishaps and adventures. How does one become a stand-up? According to Hotz, you fail at everything else. Originally from Ottawa, Canada, Hotz performed at the local Yuk Yuk's comedy club on amateur night and the club owner loved him. So began the stand-up comedy career of Hotz.
In 1994, a childhood buddy of Hotz's was writing for The Daily Show with Jon Stewart in New York City and invited him down to the show. Hotz was introduced to the executive producer and was hired to join the writing staff. That same executive producer became Hotz's manager, taking his career to the next level.
Although Hotz believes he hasn't gotten his big break, in 1997 he performed at the Montreal Just for Laughs Comedy Festival. He received a standing ovation at his debut performance at the festival's prestigious gala. Recognition came quickly as studios and networks showed interest, and Hotz was offered his first of many development deals. Another highlight for Hotz was his first appearance on the Late Show with David Letterman, followed by an appearance on The Tonight Show with Jay Leno.
Hotz is a favorite in stand up comedy clubs across Canada and the United States, including the Laugh Factory and the Improv in both Las Vegas and Los Angeles. He returned to the Montreal Just for Laughs Comedy Festival in 1999, 2002, 2003, and 2005. In 2003, Hotz was voted Best Performer at the festival by The Globe and Mail, and Bill Brownstein of the Montreal Gazette gave him the title Best in Fest. Hotz recently headlined Canada's Just for Laughs Comedy Tour and HBO's prestigious Aspen Rooftop Comedy Festival in Colorado.
Hotz is no stranger to television success, both in the United States and Canada. In 1996, Hotz starred in the offbeat comedy series for CBC, The Newsroom. He headlined the Roy Thomson Hall with Jon Stewart and Mike Bullard for CTV's fifth-anniversary celebration earlier this year, CBC for its 50th anniversary special, and its half-hour sitcom Made in Canada. He was recently seen in Comedy Central's The Jeremy Hotz Special, and he guest starred in MTV's 1/2 Hour Comedy Hour. Hotz is also a talented actor who has appeared in the feature films My Favorite Martian with Elizabeth Hurley and Speed 2: Cruise Control with Sandra Bullock and Jason Patrick. He starred in the four-part miniseries Married Life on Comedy Central and was nominated for a Gemini Award for the CBC's "Jeremy Hotz: Only in Cana-Duh!" He was the recipient of a Gemini Award for Best Performance in a Comedy Show or Series for his work in the celebrated series The Newsroom on the CBC and PBS in America.
In addition to his stand up career, Hotz was a staff writer on the critically acclaimed The Daily Show with Jon Stewart on Comedy Central, and received a Gemini Award nomination for Best Writing in a Comedy or Variety Program or Series for his comedy special, Whatever Happened to Jeremy Hotz? He is currently working on a show he has written, created, and starring in for CBC television called My Life and a Movie.
Hotz now calls Los Angeles home and is staying true to his Canadian upbringing, he still loves hockey!
Ronnie Bullard
May 28-June 2, 2019 | 7:30pm with an additional show at 9:30pm Friday and Saturday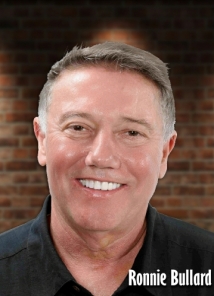 Ronnie Bullard's comedy is rapid fire, with a hip southern twang. He mixes one-liners with funny observation and stories about his upbringing and family. Ronnie has appeared on Comedy Central, Showtime and most recently the Pure Flix Comedy All-Stars, with Louie Anderson. He one of Laughing Hyena's top-selling comedy CD's and has been featured on the Bob & Tom Show & Sirius Satellite Radio.
Rob Little
June 4-9, 2019 | 7:30pm with an additional show at 9:30pm Friday and Saturday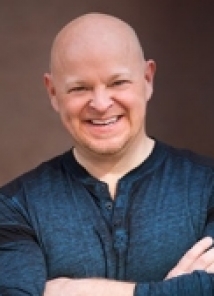 Rob Little's outlook on life can be summed up in two words: Pure Optimism. At a young age, he developed and nurtured an upbeat philosophy about life. In a recent interview he revealed, "In elementary school, kids would always pull food away from me at lunchtime saying mean, hurtful things like… 'Let go of my sandwich!'"
Fortunately, Rob's ability to see things in a positive light, coupled with his desire to make people laugh, has served him well. While working in a lucrative position as a computer programmer for IBM, he decided to take a huge risk. The Detroit-born comic sent out an ALL-company e-mail that read, "If you aren't happy here, quit your job and follow your dream." IBM promptly gave him his walking papers, but getting fired was a blessing for Rob and comedy lovers nationwide. He now enjoys an incredibly successful career as a stand-up comedian and with an impressive and growing portfolio of television and film appearances, he is quickly earning national recognition.
Watch Rob in action, and you'll agree that he is one of the very best stand-up comedians in the country. A sketch comedy player on the Fox Sports Net Show "The Best Damn Sports Show Period" and "Last Call with Carson Daly," Little uses his training from the world famous Second City Comedy Club to create routines that are inventive, funny, spontaneous and completely unique. He headlines clubs and colleges all over the country, has appeared in national television commercials and on such shows as Comedy Central's "Distraction," Fox News and SiTV's "Latino Laugh Festival." He also earned a role on the CBS network summer hit series "Fire Me Please." Rob's recently released 3rd comedy DVD/CD, is another testament to his talent and status as a comedic force.
Having established himself as one of the funniest, most progressive, new comedians in the country, it's easy to understand why entertainment bookers call him "The Future of comedy with more contagious energy than the Energizer Bunny." The Detroit Free press selected him as the "Best up and Coming Comedian," and he earned the title of "finalist" in both the Seattle and San Francisco International Comedy Competitions. Rob was also selected as a featured performer at the Chicago Comedy Festival along with the Boston Comedy and Movie Festival. Recently Rob was named Maxim Magazine's "Real Man of Comedy." Last Comic Standing on NBC named him, "The Happiest Comic in America." Campus Activities Magazine named him "College Comic of the Year" and you have also seen him on the Comedy Central sketch comedy show "Nick Swardson's Pretend Time".
Don't let the "Little" name fool you. Little is BIG! But that has never slowed him down. "Yeah, I'm big, and all my relatives are too. Heck, we just got our family portrait done by aerial photography. And there are only three of us." The truth is, Rob is big in more ways than one. With a grin on his face, a gleam in his eye, and a passion for comedy that is larger than life, he's the biggest thing to happen to comedy in a long, long time.
Lowell Sanders
June 11-16, 2019 |7:30pm with an additional show at 9:30pm Friday and Saturday 
An incredible versatile and accomplished comedian working today, Lowell has emerged as a premier headliner at venues around the country. His unique blend of comedy is provocative and most importantly – real. A Detroit native, after high school Lowell served three years in the U.S. Navy. He launched his comedy career on an open mike night at the Comedy Castle in Detroit while studying telecommunications at Eastern Michigan University.
Lowell later moved to Los Angeles where he soon appeared on the hit sitcom Home Improvement and The Drew Carey Show. He made his movie debut in Walt Disney's Jungle2Jungle and Joe Somebody.
In 1997 the legendary Luther Vandross personally picked Lowell to open for his thirty cities Power of Love Tour. Lowell has opened for such notables as The Temptations, Whitney Houston, and many more. He can currently be seen on Comedy Centrals' Premium Blend and Comics Unleashed w/Byron Allen in syndication. Lowell is currently touring with Tim Allen and can be seen regularly in Las Vegas at the Mirage.
Disclaimers:
When you purchase tickets, you will be redirected to Ticketmaster.com, a secure third-party website. Ticketmaster is the only company authorized to process Silver Legacy ticket sales. Tickets purchased from websites other than Silverlegacyreno.com and Ticketmaster.com may not be valid.